P-51 Mustang
"D" or "B" version
84" wingspan
38cc - 42cc Gas Engine
Designed by Dick Sarpolis
Flying Models Magazine April 1990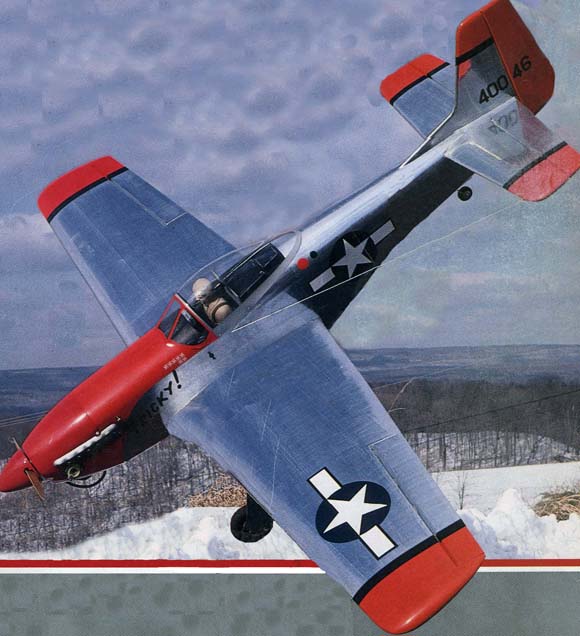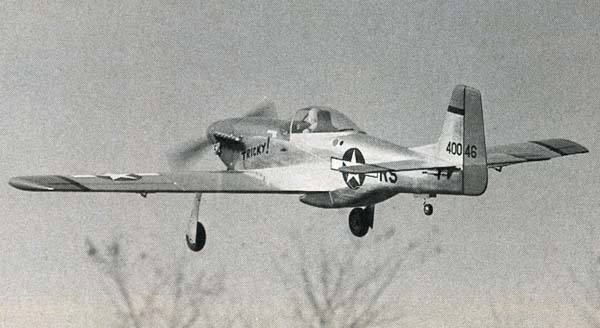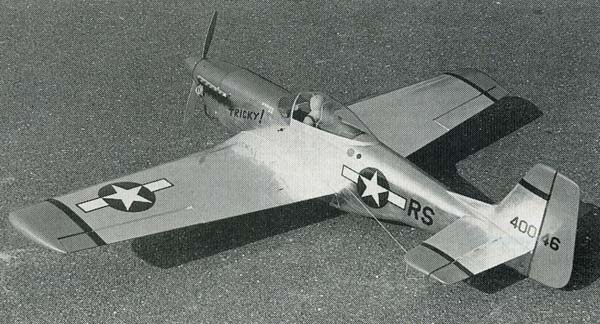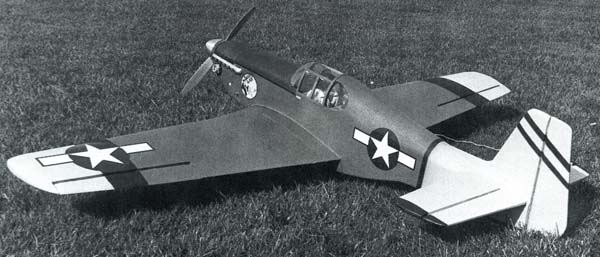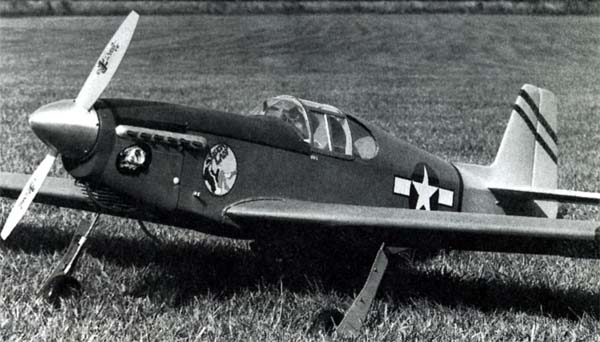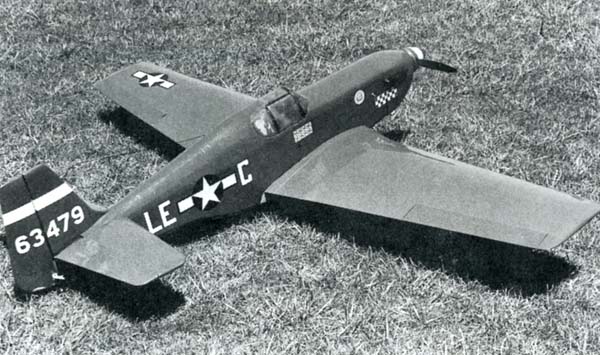 The Mustang is available in either a "P-51D" bubble canopy version, or the full turtle deck "P-51B" version.
The short kit and wings are separate, in case you want to cut you own foam wings from the templates on the plans.
Fiberglass Cowl and Clear Canopy available from Fiberglass Specialties
Plans available from Flying Models. #CF-824 for the full plans, #CF863 for the "B" version turtle deck add-on.
| | | |
| --- | --- | --- |
| Sarpolis D version Mustang Short Kit (wood only, no foam wings, stab or fin) | | $120.00 |
| Sarpolis B version Mustang Short Kit (wood only, no foam wings, stab or fin) | | $120.00 |
| Sarpolis Foam Parts Wing (4 pieces) | | $80.00 |
| Sarpolis Foam Parts Stab | | $30.00 |
| Sarpolis Foam Parts Fin | | $25.00 |
| | | |
| Shipping will be calculated at checkout | | |
Short Kit Contents:
2
Fuse Sides (1/8" balsa)
1
Firewall (3/8" PLY)
4
Formers (1/8" balsa)
4
Formers (1/8" PLY) ((5 for "B" Version))
1
Former Doubler (1/8" PLY)
1
Wing Mount Tab (1/4" PLY)
1
Wing screw block (1/4" PLY)
2
Landing Gear braces (1/8" PLY)
2
Landing Gear braces (1/4" PLY)
2
Wing Mount Tab Braces (1/8" PLY)
2
Fuse rear doublers (1/8" balsa)
2
Wing saddle doublers (1/8" balsa)
2
Front fuse doublers (1/16" PLY)
1
Dihedral Brace (1/4" PLY)
2
Landing Gear Door Covers (1/8" PLY)
2
Scoop sides (1/8" balsa)
Fiberglass Cowl and Clear Canopy available from Fiberglass Specialties
contents subject to change