Tiporare
By Dick Hanson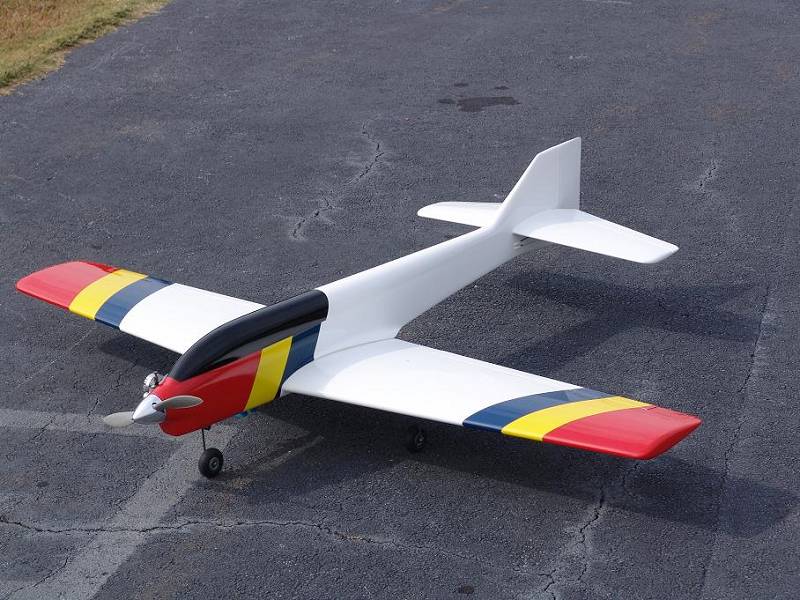 Photo by Mike Dailey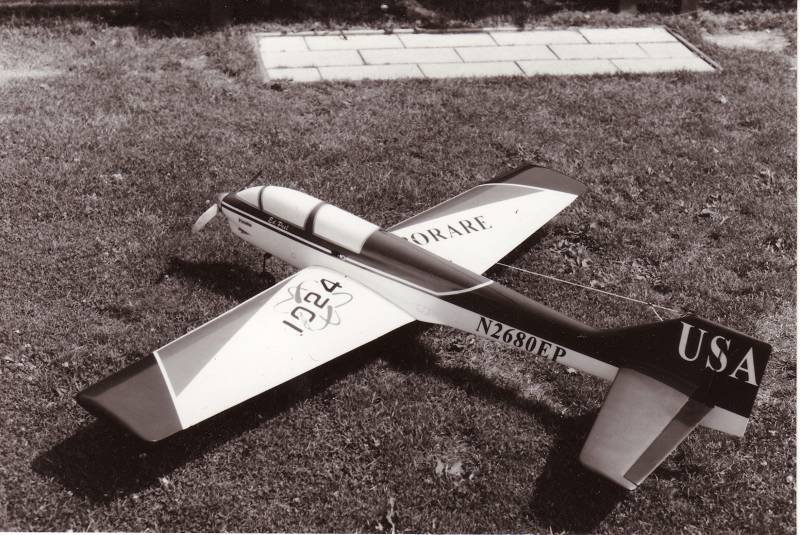 Wingspan 65" , Length 55"
.61 2C engine
Scaled Tipo's!!
The scaled Tiporare's (thanks to Doxilia) are from the RCU thread below:
http://www.rcuniverse.com/forum/classic-rc-pattern-flying-379/7825947-scaled-tiporare-plans.html#linkbacks
Nose rings will be scaled up slightly so they match the next size up readily available spinner (1/4" increments)
Retract mounts are not included on scaled sizes, since they will have to be fit to the chosen retracts, if retracts are used.
The smaller sizes, .10, .20, and 125% version (IMAA legal) , will be added.
PDF file of plans will be enailed when kit is shipped for local printing.
Click here Download Build Article
Shipping Calculated at Checkout

Original Tiporare .60 size

Tiporare 60 Foam Wing & Stab
$55.00
Tiporare 60 Fuse Short Kit Fuse Only (wood parts, no wing or stab) included parts
$90.00
Tiporare 60 Foam wing/stab & Short Kit Combo
$150.00
Tiporare 60 Foam Stab
$20.00
Tiporare 60 Foam Wing
$35.00
Tiporare 60 Wood pack to finish plane
$95.00

Tiporare .40 size (scaled 86%)

Tiporare 40 Foam Wing & Stab
$55.00
Tiporare 40 Fuse Short Kit Fuse Only (wood parts, no wing or stab) included parts
$85.00
Tiporare 40 Foam wing/stab & Short Kit Combo
$140.00

Tiporare 120 size (scaled 111%)

Tiporare 120 Foam Wing & Stab
$65.00
Tiporare 120 Fuse Short Kit Fuse Only (wood parts only, No Wing and Stab) included parts
$100.00
Tiporare 120 Foam wing & stab & Short Kit Combo
$165.00
Tiporare 120 Sheet & Sticks wood pack to finish plane
$105.00

Tiporare 10 size (scaled 61%)

Tiporare .10 Foam wing & stab
$40.00

Tiporare 20 size (scaled 74%)

Tiporare .20 Foam wing & stab
$50.00