Skyburner 60 Jet
for Ducted Fan
Short Kit
by Howard Carpenter
From Model Airplane News plans, 02/92
Great flying entry level ducted fan jet for a 5" Dynamax fan, or equivalent.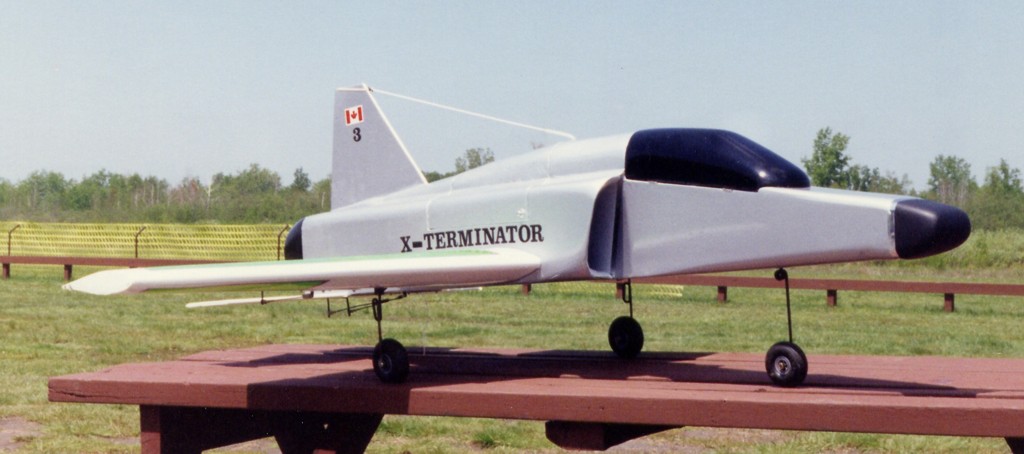 Wing Span = 56"
Length = 54"
Weight 9.5 lbs
Engine = .61 -.91 Cu.In. With Dynamax fan, or electric equivalent 5" fan. This is a great project for a larger electric ducted fan.
A few changes from the plans:
1) The assembly has been made much easier by adding tabs on the formers, and matching slots on the fuse sides.
2) The fin has a notch to fit over F7 for added strength.
3) The stab has been raised 1/8" so it is level with the bottom of the fuse, instead of sticking out below it.
We are looking for a compatible canopy, and will list it on the page if we find one. A simple shaped piece of balsa will work fine.